How can sport psychology increase business performance?
Athletes and business people often have to perform in harsh environments. At Perfromance Perspectives, we have recognised the growing need to help "corporate athletes" develop the coping skills they need to achieve their full potential in high stress environments.
Some examples of how we can help are:
Increased Focus

Commitment

Mental Readiness

Dealing with Setbacks

Ongoing Learning

Upskill in Managing People And Teams
Psychology For Business Performance
We work on applying the same principles from sport psychology to the corporate world. At Performance Perspectives, we help business teams, executives and CEO's perform at their optimal levels.
Our aim is to educate both business-minded individuals and athletes of the power of acceptance. Learning to accept what cannot be changed, and understanding what can be controlled is vital to their success. By identifying these areas, we can then work on strengthening aspects of our lives that can be controlled.
To find out more about how sport psychology can help increase your performance, get in touch today.
We've coached sporting teams around the world. Let us bring out the best in your team with evidence-based business coaching.
We've worked with a wide range of business executives, including some of Australia's t0p surgeons in preparation for highly innovative surgical procedures.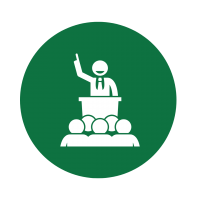 We are experienced in coaching high profile CEO's, CFO's, COO's, CMO's, CIO's, CTO's, etc. in the pursuit of leading their corporate teams to success.
"…for leaders, it's the process and not just the outcome that matters, and creating an environment conducive to success is the critical foundation for team and individual performance." – Tracey Veivers
Take your business career or team to the next level with evidence-based coaching.