Perform Like No One's Watching
If you're looking to improve or enhance your on-stage performance, then let Performance Perspectives help you reach your performance goals. We are experienced in helping performers develop the necessary psychological skills needed to perform at their best. Examples of these skills include attentional control, energy management, goal setting and more.
We work with performers of all kinds, including but not limited to: stunts, dance, music, opera, theatre and musical theatre, spoken word and performing arts. In the past, Performance Perspectives has worked with professional performers in the arts and motor racing with contracts to Australian Ballet School and V8 Supercars.
Helping performers cope with the stresses related to performing in front of audiences.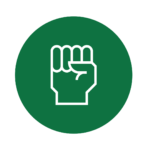 Learn how to deal with setbacks without feelings of self-doubt and low confidence.
Expectations & Goal Setting
Let us teach you how to manage your expectations and set reasonable goals for yourself.
Balance is key to success. Let us show you how to separate your personal life from your performance life.
"As a performing artist, the goal is always to achieve the greatest possible performance. By working with these, and other methods, we are able to assist creative performers reach their peak performance."
Ready to train your mind for peak performance?