As an athlete there are many milestones to achieve to have a successful career.  Competing at the Olympics and representing your country for most elite athletes would be the pinnacle. To be competitive at the Olympic level having the right mindset and managing the pressure is where Olympic athletes can have an edge over their competitors. This is where performance psychologists can help create the right tools for success. If you are looking for ways to handle pressure, see our tips here. Olympic athletes show how they rise above losses to create more successes:
Amita Berthier, Women's Foil Fencing, Singapore
Amita was the first fencer from Singapore to qualify for the Olympics outright.  Whilst she has many medals stockpiled including bronze at World Junior & Cadet Championships, gold in SEA Games, silver at Guatemala Junior World Cup, and gold at Havana Junior World Cup there are many bouts she has lost.  This included facing three-time Olympian, world No. 5 Lee Kiefer in July at the Tokyo Olympics. The Singaporean lost to the American 4-15 ending her Olympic campaign but hopefully offering invaluable experience and the motivation toward Paris 2024. 
Competing at the Olympics was a dream and a promise that she made to her late father, which motivated her to win tournaments to secure her spot in Tokyo.
Kim Lim & Cecilia Low, Sailing Duo: Woman's 49fx, Singapore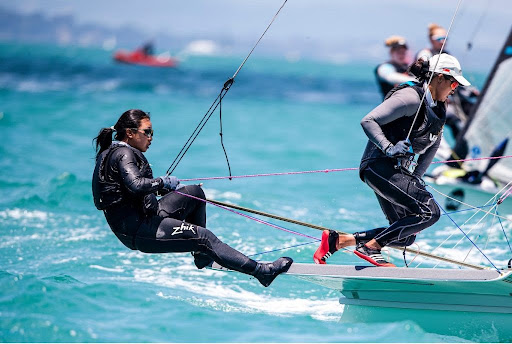 The Tokyo Olympics was a successful campaign for Singapore Sailing, with Kim and Cecilia being the first women's sailing duo to make it through qualifications during a medal race, taking the 9th position out of 21 teams that participated. 
Lim had great success in the 420 class, having won gold medal at the 2013 Southeast Asian Championships, along with silver at the 420 World Championships, for both Open and U18 before taking gold again in the 2014 Incheon Asian Games, which was her last competition before moving to the 49er FX class. 
Both Kim and Cecilia admit in their hearts that they wished their performances at the Tokyo Olympics could have been better.  Let us look forward to see what the next 3 years bring with their mental, physical, technical and tactical preparation toward Paris 2024. 
Quah Ting Wen, Women's 100m free + 50m free Swimming, Singapore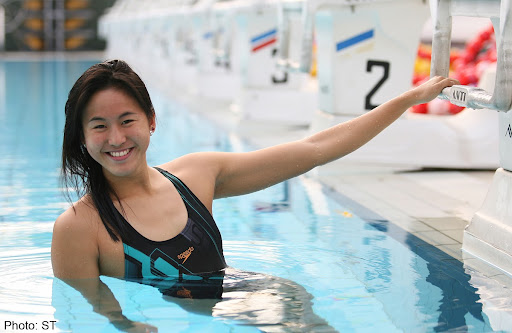 Quah started her international swimming career in 2005 taking away two silver and bronze medals at the Southeast Asian Games, attending her first Olympic games in 2008, in Beijing. This didn't hold her back. Making waves after her success at the 2009 Asian Youth Games, she took home four gold medals. 
Ting Wen continued this level of success year-on-year with multiple gold, silver and bronze medals being won at the Southeast Asian Games to eventually earn her right to compete at the Tokyo Olympics being her third Olympics.
Matildas, Australian women's football
The Matildas, Australia's Women's Football team has represented Australia at the World Cup on seven occasions and at the Olympic Games on four. Their first Olympic success came with a win and a draw in Sydney for the 2000 Olympics. Tokyo saw the team bring 12 experienced Olympic players with the remaining 6 debuting, giving them a great mix of youthful drive and experience on the pitch. They are currently ranked eleventh in the world by FIFA.  For now.  As Australia will co-host the 2023 FIFA Women's World Cup the Matildas will be a team to watch. 
These athletes show that not all competitions or tournaments will result in a win; that losing is part of the process to success.  Having a sports psychologist support you on that journey will help you to process the experiences.  Learning to lose in a way that will ultimately give you the edge to fulfill your ambitions.